Herniated Disc in an Accident or Fall?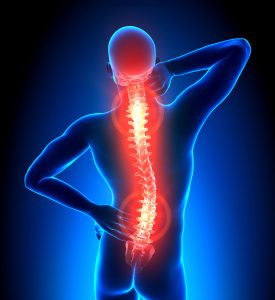 New York Herniated Disc Lawyers
Call or Text: (212) 221-9893
Our New York herniated disc lawyers represent injury victims in claims for financial compensation.
If a spinal disc on your back has slipped out of place, it can pinch a nerve causing pain throughout the body.  These herniated disc injuries often require spinal injections, physical therapy and surgery. Medical procedures to treat herniated discs are often expensive, painful and time consuming.
However, when the injury was caused by the negligence of a third party, there may be insurance coverage available to pay for all the associated costs and more.
Take the first step to file a claim for monetary compensation.  Have your case reviewed by a personal injury attorney today. 
Common Herniated Disc Accidents
A bulging disc is condition in which a portion of the spinal disc cartilage or tissue protrudes outward.  If left untreated, the condition can nerve damage throughout the body.
If you hurt your neck or back in an accident, protect your health and legal rights by filing a prompt claim for compensation in court.
Contact our New York herniated disc lawyers for a free case evaluation.