New York Neurotmesis Lawyers.  Neurotmesis is a serious nerve injury that can be sustained in an accident or case of medical malpractice.  The condition is a permanent injury that can leave its victim without full muscle use in the area surrounding the damaged nerve.
Call or Text: (212) 221-9893
Our New York personal injury attorneys represent individuals diagnosed with neurotmesis or other nerve damage following an accident.  We file claims for financial compensation with the insurance carrier of any party whose negligent or reckless conduct is responsible for the injury.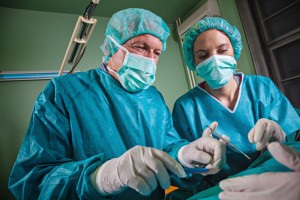 New York Neurotmesis Lawyers for Nerve Damage Lawsuits
Neurotmesis occurs when a nerve is severed and the surrounding nerve sheath and tissue is damaged.
If you have been diagnosed with nerve damage following a personal injury emergency, you may have a legal right to a substantial cash award.
Contact our New York neurotmesis lawyers for a free case evaluation today.  We file compensation claims for injury victims in Manhattan, Brooklyn, Bronx, Queens, NYC, Long Island and across the New York area.
Legal fees are only charged in the event of a financial recovery for the client.
Additional Nerve Damage Information:
Contact our nerve damage lawsuit attorneys for a free legal consultation.