Welcome to The Hurwitz Law Firm PC
New York Car Accident Lawyers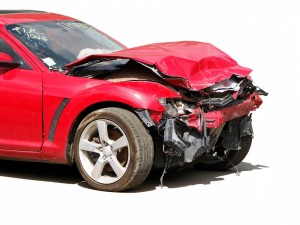 New York Car Accident Lawyers
Call or Text: (212) 221-9893
Hurt in a Motor Vehicle Accident?
Call our New York car accident lawyers today.
We provide high quality legal advice about how to handle all aspects of an automobile accident claim in New York City.
After obtaining any emergency medical treatment you need, call for a free consultation with a car accident lawyer at our firm.
We are available to assist you in notifying your insurance company of the accident, and filing a claim for property damage, lost wages, medical bills, and pain & suffering.
Additional Information:
NYC Taxi Accidents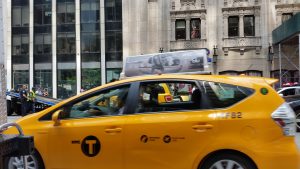 Stretch Limousine Accidents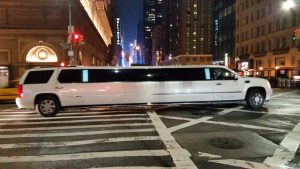 New York's insurance law and the statute of limitations require that claims be acted upon in a timely manner.  The paperwork can often be tricky for a first time filer.  Don't delay and risk losing a chance for monetary compensation.  Let a professional car accident lawyer assist you every step of the way.
When surgery or rehabilitation is needed, we are often able to assist in locating a convenient medical care center.
Discuss your case with our NY car accident lawyers to obtain the guidance you need.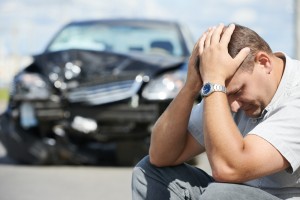 New York City's roadways are a hazardous place, resulting in a variety of accident types.  Whether the accident resulted from driver negligence, improper roadway signs, pot holes, or a malfunctioning traffic light, we are at our clients' side to investigate the case and file a claim.
New York drivers are required by law to have insurance coverage which compensates victims of their negligence.  Don't be afraid to assert a claim merely because you doubt the other driver can pay.  New York's uninsured motorist insurance law provides additional coverage where the required insurance is lacking.
Our car accident lawyers will explain your rights and options.  Call us anytime for a complimentary case review.
Talk to a NY Car Accident Lawyer Today
Pain and suffering from car accidents can last a lifetime.  Future medical bills, pain and suffering, and lost wages can take a significant toll on a car accident victim.  It is highly advisable to obtain the compensation you need before the time for doing so runs out.
Our NY car accident lawyer handles automobile litigation in Manhattan, Brooklyn, Bronx, Queens, Staten Island, Long Island and Westchester.
Call us, email us your documents and questions, or come visit our Midtown Manhattan office to go over details of your NY car accident claim today.