Zantac caused cancer?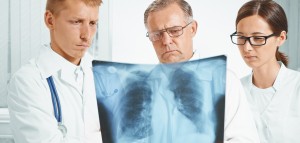 Welcome to The Hurwitz Law Firm PC
New York Zantac Lawyers
NYC · Long Island · Hudson Valley · Upstate · Western NY
Call or Text: (212) 221-9893
Our New York Zantac lawyers represent antacid patients diagnosed with cancer.  We file NY Zantac lawsuits for digestive and other cancers in Brooklyn, Bronx, Queens, Manhattan and across the State of New York.
The New York Zantac lawyers on our team have represented thousands of patients injured by their medication.  In addition, we have recovered millions of dollars in financial compensation for clients.
No Legal Fee Unless You Obtain a Settlement
New York Zantac Cancer Lawsuits
Appendix Cancer

Bladder Cancer

Blood Cancer

Brain Cancer

Breast Cancer

Cervical Cancer

Colon Cancer

Colorectal Cancer

Esophageal Cancer

Gallbladder Cancer

Intestinal Cancer

Kidney Cancer

Leukemia

Liver Cancer

Lung Cancer

Multiple Myeloma

Non-hodgkin Lymphoma

Ovarian Cancer

Pancreatic Cancer

Prostate Cancer

Rectal Cancer

Skin Cancer

Stomach Cancer

Testicular Cancer

Thyroid Cancer

Tongue Cancer

Uterine Cancer
Additional Prevacid, Prilosec, Nexium Injuries:
Bone Fracture

Kidney Damage
Contact our New York Zantac cancer lawyers today.