Welcome to The Hurwitz Law Firm PC
New York Employment Discrimination Lawyers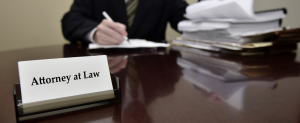 New York Employment Discrimination Lawyers
Call or Text: (212) 221-9893
What is Employment Discrimination?
Employment Discrimination occurs when an employer or supervisor treats one employee differently from the rest, because of a discriminatory reason.
The courts have identified several groups, or "classes", of individuals that qualify for protection under the law.
Protected Classes of Employees
● Race
● Ethnicity / National Origin
● Gender & Pregnancy Discrimination
● Sexual Orientation
Talk to our New York Employment Discrimination Lawyers
If you have been discriminated against in the workplace, call our employment discrimination lawyers for a free consultation.
We represent New York employees and union workers in Manhattan, Brooklyn, Bronx, Queens and throughout the New York area.  Our attorneys provide a free and confidential consultation to evaluate an employment discrimination victims legal options to pursue justice for mistreatment.  We work to identify means of ending ongoing wrongful conduct, while preserving a victim's career and/or maximizing a financial recovery.
Contact our New York employment discrimination lawyers today.