Welcome to The Hurwitz Law Firm PC
New York Plumber Injury Lawyers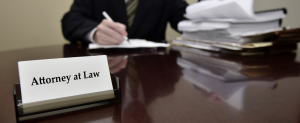 New York Plumber Injury Lawyers
Call or Text: (212) 221-9893
Independent contractors and pipe fitters working at construction site may have several paths to financial compensation for an injury.
Toxic Plumber Hazards
Plumbers must take caution to prevent injury from a wide variety of plumbing hazards.  Our New York plumbing injury lawyers represent plumbers and pipefitters subjected to asbestos, lead poisoning, mold and raw sewage.
Plumbers hurt carrying heavy tools, pipes or materials
Our New York plumber accident lawyers represent workers hurt by repetitive heavy lifting and bodily strain.
Plumber Burn Accidents
We file claims for electrocution and shock injuries that may result from water soaked equipment.  In addition, we represent plumbers burned by a boiler or steam pipe mishap.
Burned in a soldering or welding accident?  Contact our New York worker injury lawyers for a free legal consultation.
Common Accidents
Common Injury Types
Contact our New York Plumber Injury Lawyers for a free case review.