This Lasik eye doctor malpractice lawsuit alleged the doctor failed to determine the Plaintiff was a poor candidate for laser eye surgery.  The cornea eye surgeon operated on patients from Manhattan, Brooklyn, Bronx, Queens & Long Island.  The Plaintiff in this case is from Nassau County, NY.
The Lasik eye doctor malpractice legal action is titled Freely v. Donnenfeld, M.D. Supreme Court, Nassau County 601780-13.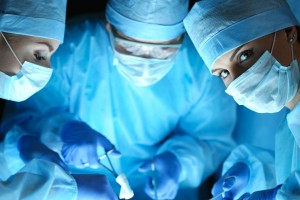 The Plaintiff claims to suffer from post-Lasik ectasia – progressive thinning of the cornea.  This condition can result in vision loss and blindness and may require cornea transplant surgery.  Such injuries have commonly resulted from Lasik eye doctor malpractice.
Professional steps to avoid a Lasik eye doctor malpractice claim have been outlined by the laser manufacturer.
The Lasik eye doctor's malpractice insurance company appointed a defense attorney, who filed a motion to dismiss the medical malpractice claim. The Defendant argued the lawsuit was time-barred by the 2 and a half year Statute of Limitations imposed by law.
Of course, the Plaintiff was aware of the Statute of Limitations issue at the time he filed his lawsuit.  However, the Plaintiff claimed that under the Continuing Treatment Doctrine, the Statute of Limitations was "tolled", or extended, and therefore the lawsuit should proceed.
Call or Text: (212) 221-9893
Lasik Eye Doctor Malpractice Statute of Limitations
The 3 elements considered by the Court in analyzing the lengthy treatment history between the doctor and patient are as follows[1]:
Whether the patient continuously sought and obtained treatment from the eye doctor during the 2 ½ year statute of limitations period;

Whether the medical services rendered by the physician during the statute of limitations period were for the same medical condition;

Whether the medical doctor and patient affirmatively expected the medical treatments to continue beyond 2 ½ years from the date of the malpractice.
The Court determined that the Patient's 3 year gap in continuous treatment rendered the Continuous Treatment Doctrine inapplicable. 
Applying this legal precedent to the Lasik eye doctor malpractice claim, the case was dismissed as outside the Statute of Limitations period.
The patient's injury was effectively deemed a pre-existing medical condition.  The doctor's inability to correct this condition when the patient returned to him after a 3 year gap in treatment would not render the doctor liable for the underlying condition.
However, the Plaintiff was permitted to proceed with separate legal claims against the doctor for more recently occurring malpractice.
Injured by Lasik Eye Doctor Malpractice?
Call our New York medical malpractice lawyers for a free case review today.  We represent victims of laser eye surgery mishaps in Manhattan Brooklyn Bronx Queens & beyond.
[1] Richardson v. Orentreich, 64 NY2d 896