New York Lisfranc Fracture Lawyers.  A lisfranc fracture occurs when the certain bones in the foot break away from their central fixture point.  The foot contains five metatarsal foot bones attached to the central tarsus.  When a metatarsal breaks away from the tarsus, an lisfranc fracture is said to have occurred.
The foot's metatarsal bones are quite fragile.  In addition, these thin bones are exposed to potential danger resulting from a trip and fall, stumbling of the feet, dropped item, or other accident.
If you have sustained a lisfranc fracture in an accident, contact our personal injury lawyers for a free legal consultation.
New York Lisfranc Fracture Lawyers
Call or Text: (212) 221-9893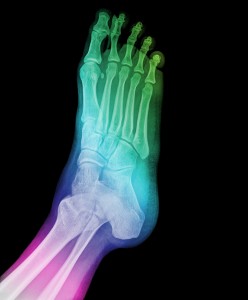 Additional Information
Contact our lisfranc fracture lawyers for a free claim evaluation.