FOR AND IN CONSIDERATION OF the payment to me, PLAINTIFF, of the sum of $AMOUNT, and other good and valuable considerations, I, being of lawful age, hereby release and discharge, and by these presents do for myself, my heirs, executors, administrators and assigns, release, acquit and forever discharge DEFENDANTS and any and all other persons, firms and corporations of and from any and all actions, causes of action, claims or demands for damages, costs, loss of services, expenses, compensation, and consequential damage, and any and all liens for medical bills and all other liens related to this incident.
New York Personal Injury Settlement Agreement Wording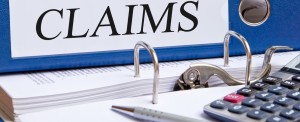 This New York personal injury settlement agreement represents the total and complete settlement of all claims arising out of an occurrence or accident that happened on or about DATE, including but not limited to medical expenses actually incurred by the claimant, or paid on behalf of the plaintiff, or any future medical bills or expenses anticipated to be incurred as a result of this claim, if any.
Additional Personal Injury Settlement Information
Contact our New York personal injury settlement agreement lawyers for a free case review.