A Trans-Atlantic flight to New York's JFK Airport was forced to make an emergency landing when the Pilot was blinded by an attack from outside of the aircraft.
The Virgin Atlantic flight had departed from Heathrow Airport in London, United Kingdom. As the plane was ascending into the atmosphere, a laser beam fired from outside of the aircraft shinned through the airliner's windshield and struck the pilot in the eye.
The source of the laser beam is currently under investigation.
Numerous prior instances of laser beam attacks have been reported around airports across the United States and around the world. However in prior instances, the laser beam has usually missed the pilots eyes, and no emergency landing is necessary.
At New York's JFK Airport, areas surrounding the runways are restricted to the public. This measure denies a laser beam assailant of the access needed to launch such an attack.
The Virgin Atlantic flight reported a "medical issue" with the pilot at 4:35 p.m. on February 14, 2016. The co-pilot was granted clearance for its emergency decent and to return to Heathrow Airport.
The pilot was stricken behind the cockpit's locked security door, and the passengers remained unaware of the laser beam attack or the precise reason for the emergency landing until after they were safely back at the airport terminal.
Passengers stayed overnight at an airport hotel and a new flight was arranged for the following day.
Call or Text: (212) 221-9893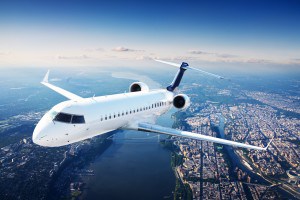 Emergency Landing Lawyers
When an airplane makes an emergency landing, you know something has gone wrong.
Even when unaware of what has gone wrong, passengers may brace themselves for an emergency landing.
Bodily injuries are frequently sustained in hard landings, and emotional distress can occur even when an emergency landing goes perfectly smooth.
If you have been injured on an airplane or hurt in an emergency landing accident, we can help.
Call our aviation injury and emergency landing lawyers in Queens, Brooklyn, the Bronx, & Manhattan, NY for a free legal consultation today.