New York Stage Collapse Injury Lawyers.  New York is home to hundreds of theaters and performance spaces of all sizes.  Many of New York's stages host concerts, plays and performances involving elaborate stage scenery and props.
When an accident happens involving the malfunction or collapse of a stage setting, a careful review of the equipment and stage set up should be conducted by an experienced stage collapse attorney.
For injury victims seriously hurt by a stage collapse or related accident, there may be multiple insurance policies available for financial compensation.
The event organizer, the venue manager and the owner or landlord of the property may all maintain separate insurance policies available to cover injuries sustained as a result of negligence.  In addition, if the injured party was employed to work at an event at the time of an accident, the employer's workers compensation policy should cover medical bills and lost wages.
Call or Text: (212) 221-9893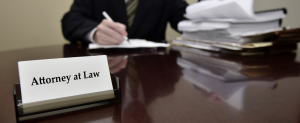 In September 2017, star singer and performer Marilyn Manson was seriously injured in a stage collapse accident at Manhattan's Hammerstein Ballroom.  The accident occurred when two large stage props collapsed and fell to the stage, striking Manson and knocking him unconscious.  The singer was forced to cancel nine upcoming concert dates across the United States and Canada while he recovers from his injuries.
New York Stage Collapse Injury Lawyers
Our New York Stage Collapse Injury Lawyers represent individuals hurt at a concert, play, public speaking event or performance.  We are available to review the facts surrounding an accident, as well as the medical records documenting any physical injury sustained.  As appropriate, we file claims for maximum financial compensation and take action to prevent a re-occurrence of any dangerous activity.
Contact our New York stage Collapse Injury Lawyers to day for a free case evaluation.
Common Theater Accidents:
● Falls