New York Theater Fire Lawyers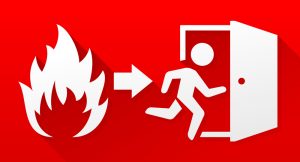 Call or Text: (212) 221-9893
Hurt in a Theater Fire?
● smoke inhalation
● burned by flames
● burned by equipment
Call our New York theater fire lawyers for a free legal consultation today.
Long Island's Sag Harbor Cinema was burned out by a devastating fire in January 2017.  Due to the risk of structural collapse, firefighters were forced to remove the roof and raze the building. 
While the fire is believed to have ignited at an office building next door to the movie theater, the precise cause of the blaze remains a mystery.   Shortly after the fire broke out, power and electrical authorities from PSEG Long Island shut off the flow of power to the area in an effort to contain the situation. 
This quick action may have helped contain the fire.  However, it also had the unintended consequence of depriving investigators of the ability to locate a power surge that may have ignited the flames.
Common Theater Accidents:
● Falls
Common Bodily Injury:
● Death
New York Theater Fire Lawyers
If you have been seriously injured in a movie theater, play house or sports arena, take prompt action to protect your fights.
Call our New York Theater Fire Lawyers for a free consultation in Manhattan, Brooklyn, Bronx, Queens, Long Island and beyond.