Severed Finger, Hand or Arm?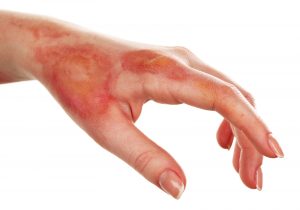 New York Microvascular Surgery Lawyers
Our New York microvascular surgery lawyers represent injury victims requiring a skin, muscle or bone transplant.  Our expert attorneys understand the physical limitations and long term economic consequences of a microvascular injury.  We review patient medical records and injury details free of charge to determine whether there may be sufficient grounds for a compensation claim.
Call or Text: (212) 221-9893
If you have been hurt in an accident involving severed fingers or limbs, contact our personal injury attorneys for a free case evaluation.  We file claims for all bodily injury in Manhattan, Brooklyn, Bronx, Queens and across the New York area.
Additional Information:
Reconstructive & Microvascular Surgery Lawyers in New York
Some injuries are so serious they require the work of a plastic surgeon to reconstruct a damaged portion of the body.  Microvascular surgery can be performed on the face, limbs or torso, and is often intended to restore a normal appearance and bodily function.
If you have sustained an injury in an accident requiring reconstructive surgery, a claim for financial compensation may be filed against any party responsible.  Our New York microvascular surgery lawyers represent accident victims in claims for maximum financial compensation.
Microvascular Surgery Malpractice Claims against Hospital, Doctors &/or Nurses
When microvascular surgery goes badly, the patient can be left with permanent physical disabilities.  Common injuries resulting from microvascular surgery malpractice include limited range of motion, in addition to corrective surgery for a skin graft or transplant.
Click here for additional information on medical malpractice.
Let our microvascular surgery lawyers review your medical records free of charge.  As appropriate, we offer our legal services on a contingency fee basis, which means we never charge a legal fee unless we obtain a financial recovery for the client.
Contact our New York microvascular surgery lawyers for a free case evaluation.