A man's head was crushed in a freak accident in Gravesend Brooklyn in January 2017.  Crushed brain injuries result in significant internal bleeding, which in this case was fatal.
The man was attempting to move his Toyota Minivan across the street, in accordance with New York City's "alternate side of the street" parking requirements.
While maneuvering his car, the driver stuck his head out of the window to view the parallel parking spot he was exiting in reverse.
Unseen to the driver, there was a big tree right outside his car's window. The driver had his head crushed between the tree and the vehicle's frame.
Crushed Brain Accident Lawyer
Call or Text: (212) 221-9893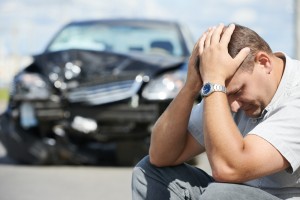 An ambulance responded to the scene and transported the man to Coney Island Hospital. However, paramedics and doctors were unable to revive the crushed brain and damage inflicted upon the body's central nervous system.
The tree at issue in this case was a London plane tree, which stood 30 feet tall and 2 feet wide. The tree was growing up out of the sidewalk, but did not extend into the street.  Accordingly, it is unclear whether a claim may be filed against the City of New York for this crushing death.
Body or Head Crushed in an Accident?
When person's body part is crushed or seriously injured in an accident, a claim for monetary compensation can be filed in court against any party at fault.
Click here for more information about Traumatic Brain Injury.
Our crushed brain and body injury lawyers investigate serious accidents throughout New York City.
We work with a team of specialized doctors to pinpoint the precise injuries sustained by a crushing victim. This information is used to determine the future medical care, lost wages, pain and suffering the victim may endure.
If you have been crushed or seriously hurt in an accident, call our personal injury attorneys for a free consultation today.
We fight for injured New Yorkers in Brooklyn, Bronx, Queens, Manhattan, NYC and beyond.