Police Shot Dog Charging Officer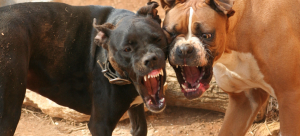 Police Killed Dog during Attack
An NYPD officer shot a dog 5 times during an early morning attack.  The policemen were responding to an apartment building on Plaza Street in Prospect Heights, Brooklyn, when the pit bull unexpectedly charged the officer.
Call or Text: (212) 221-9893
Have you been attacked by an animal?
Call our personal injury lawyers for a free legal consultation today. 
We fight for injured New Yorkers in Manhattan, Brooklyn, Bronx, Queens and beyond.
Additional Information
Animal Attack Injuries