Injuries sustained in a ceiling collapse are often quite severe. Plaster or beams crashing down on a resident or house guest result in serious injuries ranging from broken bones, to traumatic brain injury and even death.
Call or Text: (212) 221-9893
In the matter of Karabaza v. Manhattan Beach Estates Assocs., the Plaintiff was the tenant of a rental apartment building in Brooklyn.
When the ceiling collapsed, the tenant sustained serious injuries to the head, spine, and vertebrae in the back.
The Plaintiff's ceiling collapse injury lawyer was able to prove at trial that the building owner:
● knew or should have known of the dangerous condition, and
● failed to take adequate corrective action
The jury returned a verdict in Plaintiff's favor, providing for total monetary damages of $8,350,000. These sums are applied to medical bills, lost wages, and pain & suffering.  In addition, the compensation covers handicap accessible motor vehicle transportation as needed for life, and home health attendants at the victim's Brighton Beach apartment.
The large verdict awarded in his case likely left the Defendants regretting the matter was not settled in advance of trial.
Ceiling Collapse Injury Lawyer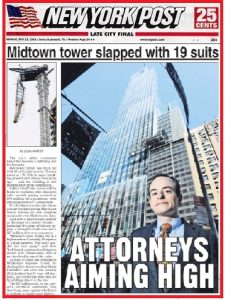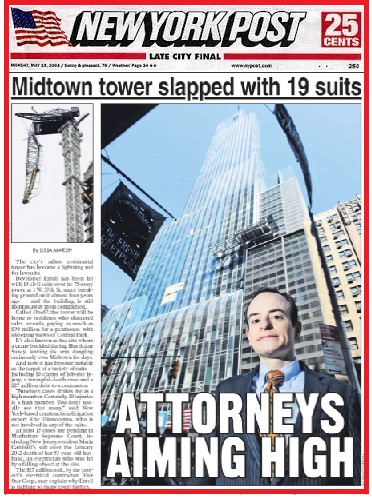 Additional Information:
Have you been hurt by falling walls or ceiling? Asbestos or lung damage?
Serious injuries sustained in these accidents can subject the injured party to years of pain and expensive medical care.
Our ceiling collapse injury lawyers represent accident victims in New York, Brooklyn, Bronx, Queens and beyond.
Call us today or email us your medical records for a free ceiling injury claim evaluation.  We will answer your questions and review your options for pursing monetary compensation.