Falling Tree Branch Injury Lawyers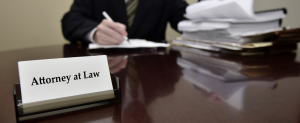 Call or Text: (212) 221-9893
Struck by Falling Tree Branch in New York?
The Parks Departments run by the City and State of New York are responsible for safe maintenance of most public parks.  This responsibility includes protecting the public from the risk posed by falling tree branches.  
If you have been hurt by a tree branch in park or private yard, contact our personal injury attorneys for a free legal consultation.  We represent pedestrians and tree maintenance personnel hurt by a dangerous, decaying or falling tree branch.
Falling Tree Branch Breaks Neck of Woman Protecting Her Kids
A woman was struck and critically injured by a falling tree branch along Central Park on West 62nd Street on the Upper Westside of Manhattan.  While acting fast to shield her children from the falling branch, the woman was pinned down by the heavy branch.  She suffered a broken neck and cracked skull.
The Central Park Conservancy and NYC Parks Department are facing questions following the tragic event.
A similar incident occurred nearby almost 10 years ago, which resulted in an $11 million dollar settlement for the victim.
Additional Information
● Falls
Contact our personal injury lawyers for a free case evaluation.