Delivery bike riders navigate fast moving automobile traffic while traveling the streets of New York City.
Pedestrians in the cross walk are often wary of delivery bikes speeding by.
However, delivery bike riders are equally cautious of cars and trucks changing lanes and making turns nearby.
A recent delivery bike hit & run accident has brought new attention to the problem.
The case has taken on a high profile because of the driver of the car involved.
In July 2016, it was former NYC Mayor David Dinkins who struck a delivery bike rider with his car, and left the scene.
The accident occurred on York Avenue and East 50th Street, just a few blocks from Mayor Dinkin's home on Manhattan's Upper East Side.
Neighbors said the 89 year old retiree is usually driven by a chauffeured car.
However, in the Mayor's defense, he told reporters that he was distracted and in a rush at the time of the accident because his was suffering from a medical episode.  He was driving his wife to the emergency room at New York Presbyterian Hospital on East 68th Street because she was suffering from heart arrhythmia or fatigue, and required immediate medical attention.
The retired mayor said he was unaware of having struck the delivery bike rider as alleged, and apparently thought he had struck a parked car. 
In addition, the mayor reported the accident to a police officer at the hospital, and later returned to the scene.
Call or Text: (212) 221-9893
Common Bicycle Accidents:
Common Bicycle Injuries: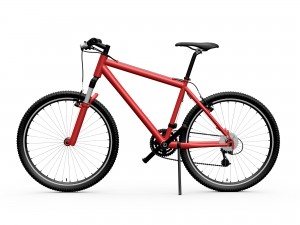 Delivery Bike Hit & Run Accident Lawsuit
The delivery bike hit and run accident was filed in Bronx County, New York, where the Plaintiff resides near the Van Ness neighborhood.
The lawsuit demands compensation for medical bills and physical pain, as well as lost wages for the victims extended time out of work.
Hurt in a Delivery Bike Hit and Run?
Call our personal injury lawyers for a free case evaluation today. We file claims for compensation on behalf of accident victims in Manhattan, Bronx, Brooklyn, Queens, New York, NY.