Hudson Yards Construction Accident Lawyers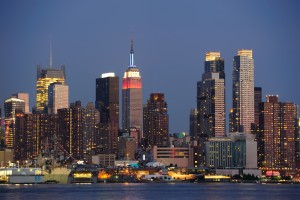 Hurt at a Construction Site on Manhattan's Far West Side?
More than a dozen high rise buildings are planned or already under construction in the Hudson Yards neighborhood of Manhattan.
The emerging neighborhood is located west of Hells Kitchen, along the Hudson River roughly between West 59th Street and West 34th Street.  The land has historically held railroad tracks, but their use has since been discontinued.
Many construction companies have begun clearing ground at Hudson Yards.  Some have begun erecting new structures that will tower over the Hudson River and Midtown Manhattan.
Call or Text: (212) 221-9893
Hudson Yards Construction Accident Lawyers
One of the most ambitious real estate development projects planned for Hudson Yards is known as the Big Bend skyscraper.  The tower has been designed as a giant arch, or upside down "U".  If completed, the building will stand 2,000 feet tall, and 4,000 feet long.
Construction is also underway at various other project around the neighborhood by Extell Development Company, and many others.
If you have been injured at a Hudson Yards construction site, contact our personal injury lawyers for a free case evaluation today.
Common Hudson Yards Construction Accidents:
● Falls
Common Hudson Yards Construction Injuries:
Call our Hudson Yards construction accident lawyers for a free consultation.