New York Safety Harness Accident Lawyers.  A construction worker fell to his death at an apartment building under construction in Lower Manhattan.  The 43 year old worker fell from the 29th floor of the sky scraper being erected near the South Street Seaport.   After landing on a sidewalk scaffolding surrounding the construction site, the hard hat worker was pronounced dead at the scene.
The Fire Department responded to the job site, where they found the fallen construction work wearing his safety harness.  A tragic mishap with the connection of the safety harness to a secure anchor deprived the worker of protection against falls when he tumbled off a construction platform.
While the safety harness victim's family said the worker received training on usage of the equipment, other industry professionals expressed concern that the non-union worker had not received adequate education or experience on the job.
The building under construction, which is expected to rise approximately 50 stories high, suspended work as the accident site was secured for access by rescue workers and investigators.
Call or Text: (212) 221-9893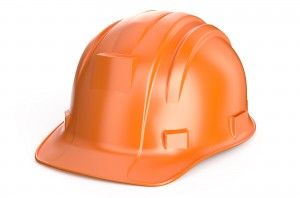 New York Safety Harness Accident Lawyers
If you or a loved on has been injured or killed in a fall involving a malfunctioning safety harness, the parties responsible for the equipment or safety training may be held responsible.  Our New York safety harness accident lawyers represent construction workers, scaffold workers, athletes and others in claims for financial compensation.
Contact us today for a free case evaluation in Manhattan, Brooklyn, Bronx, Queens, Long Island and across the New York area.
Additional Information
● Falls